Ever since it's debut in 2015, VR Porn has gained a lot of popularity among Virtual Reality fans. Originally created for savvy hardcore video games people, VR has been quickly applied to porn as well and today it's one of the most searched and viewed type of porn out there. You might ask yourself, why is this happening?

VR porn allows users to feel much more engaged with the porn video compared to watching a regular porn video on your laptop or mobile phone. People feel that they are interacting with their favorite porn stars and it gives them great entertainment.
For you guys who are curious to try this or if you are looking for a good device to watch VR porn with, it's important you read this information in order to educate yourself.
VR porn can only be watched with a VR headset and many of them are available to purchase online through many sites out there. Cheap VR headsets that costs up to $100 won't really do it. Their streaming quality is not good, they break down relatively fast and their battery life is low as well. On top of that, most of them are designed to use with a Samsung phone so if you aren't a Samsung person then there's really no point.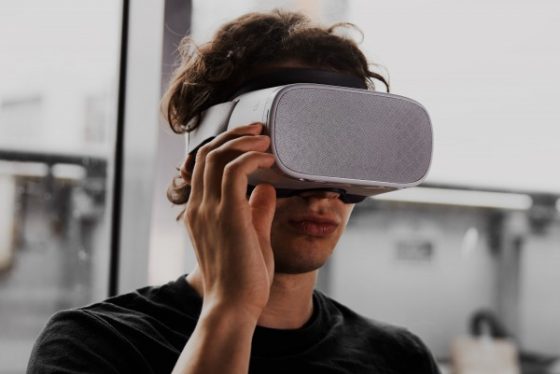 Expensive headsets that cost $400+ such as the HTC Vive, Oculus Rift and PSVR are excellent for both video games and porn. They are mostly used by hardcore video gamers and they have no complaints.
A great headset that has been designed ONLY for porn and that won't put a dent on your bank account is the IRIS VR Headset by PVRmall.com. This headset has a unique all white design, it's made with high quality materials, has a battery life of 3 hours, is comfortable to wear and mostly it provides excellent streaming with high quality crystal clear resolution and a superior optical system that doesn't fall behind the top headsets out there. The price of this headset is $199 and you getting yourself an amazing headset.
The most important thing is that this device doesn't require you to own a Samsung or an Apple device. All you have to do is connect the VR Headset to a WIFI and you are good to go.
In addition, by purchasing this headset you'll also gain free VR videos through their sister site PVR.fun, a catalog of free VR videos that gets updated weekly with fresh new content from the major VR porn producers out there.
This is actually a great perk because VR porn subscriptions can be expensive (up to $30 a month) and watching VR porn on free sites like Pornhub won't do it because they don't have the technology to back these videos up.
So, if you are looking for a great device to watch VR porn with, the IRIS is the way to go. You won't be disappointed. As a matter of fact you will remember what I said when the first VR video will make you happy

(Visited 127 times, 1 visits today)